"The more you wear linen, the more supple and
more comfortable it becomes. Just like your
favorite pair of jeans, linen gets better with age."

Where does linen fit in a man's wardrobe?
Look in any guy's closet and you'll see he's got dressy and casual covered but he's missing those in-between pieces -- the intersection between tailored clothing and casual wear. That's where linen comes in, because it's so easy to dress up or dress down.
What are the essential linen pieces in
a guy's wardrobe?
A tan linen jacket or suit is a must-have in a guy's wardrobe. Add a few short-sleeve and long-sleeve linen shirts and you've got the building blocks of a great summer wardrobe that fits right in that in-between zone we all struggle with. A linen jacket or shirt goes naturally with a pair of jeans and they're never out of place at summer's relaxed outdoor events.

Our Chief Creative Director, Joseph Abboud,
talks about why, now more than ever, linen
is his go-to fabric for summer – and beyond.

Linen is the world's oldest fabric with a history that goes all the way back to the dawn of civilization. The ancient Egyptians, Greeks and Romans all favored linen for its unique cooling properties. In modern times, however, linen production fell as cotton's popularity grew. We checked in with Joseph to see why he thinks linen's time has come again.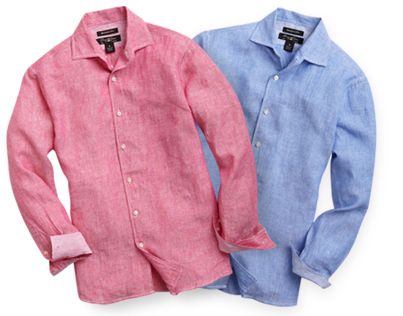 Does linen have an image problem?
Linen is one of the most misunderstood elements in a man's wardrobe. Its undeserved reputation for wrinkling and creasing put a dent in its popularity but I tell every guy to give linen a second look. Modern finishing techniques have come a long way in restoring the luster to this most ancient of fabrics.
Today's linen is easier to wear. Why is that?
The new linens are finished in a way that gives them a whole new level of refinement. They don't wrinkle as much, they're softer, roll more—which means they don't have that stiff look you might remember from years ago.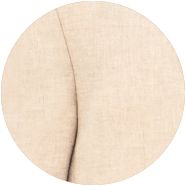 What makes linen the epitome of summer fabrics?
Linen has natural cooling properties that are virtually unmatched. It's breathable and naturally wicks moisture away from the skin. And because it's relatively stiff, linen won't cling to your skin in hot weather the way cotton does. It's also got that unmistakable texture and fleck that is instantly recognizable. On top of all that, you can never replicate the color you get in any other fabric—it has a unique way of holding dyes that give it a distinct look all its own.