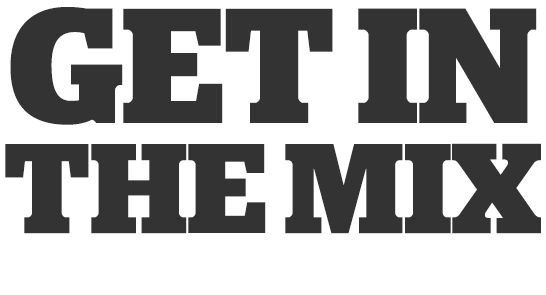 PATTERNS AND TEXTURES

Adding patterns to your wardrobe is an easy way to add your own personal style. Just by following some simple mixing and matching rules, from a subtle addition of pattern to the most brash combinations, you can successfully look updated and modern.
Rule 1. Use a Solid as Your Base
The most basic way to add pattern is the tried-and-true rule:start with solids, then add pattern. Wear a solid shirt and a solid suit, and add a patterned tie. Or, to wear pattern even more on-trend, have your shirt or suit as your patterned piece, with either a solid shirt or suit, and a patterned tie.
Rule 2. Size Matters
You can wear the same pattern in two different items, if you mix the pattern size. Take plaids, for example. If one plaid is a larger, more "open" pattern, like your sport coat, the other plaid should be a tighter, smaller-patterned plaid, in your shirt or tie. This keeps the patterns from competing with each other. The same rule applies when working with stripes, checks or dots.
Shirt and Tie Advice:
If you're just starting to play with patterns, have some fun with your tie. You can be bold here without being over-the-top. Common colors help bring the patterns together.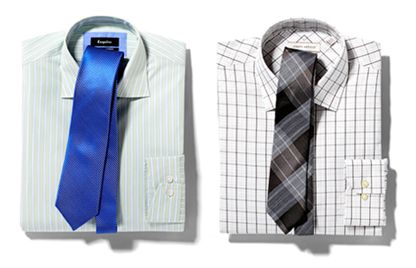 Rule 3.
Mix and Match
You can also mix two or more different patterns – stripes, checks and dots can live together in your outfit. The same pattern size rule applies:alter the size of the different patterns. A bold check with a bold stripe and bold dot is going to give everyone around you vertigo. Choose one piece as the focal point, and have all pieces share one common color. Here, our stylist uses the blue in a dress shirt and tie to bring out the blue pinstripe in the suit and unify the look.
Rule 4.
Keep It In the Family
By wearing items in the same color family (a suit, shirt and tie all in browns, all blues or all purples, for example), different patterns still look tied together. If you keep the color similar in all three pieces, you can wear even bolder patterns. Add a distinct color or pattern (a "pop") as a focal point.
Shirt and Tie Advice:
If you're working with a bolder patterned shirt, a solid tie in the same color family can keep your look from getting too busy or "loud."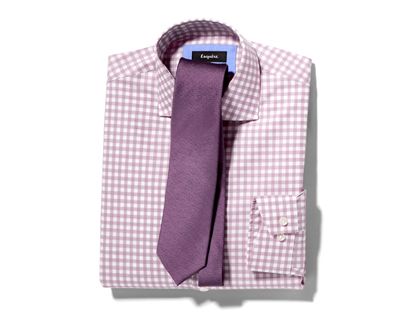 Where Are You
in The Mix?
Whether you want to add the minimal amount of pattern or you're interested in going bright and even brash, there are an almost endless number of options that will work with your look. Go ahead, mix it up.