MIX IT UP
Mixing and Matching Patterns and Colors
Wearing solid colors is easy. Dark suit, white shirt, blue tie. Simple, right? Wearing patterns and color can be intimidating. But adding color and pattern allows you to work your personality into your look.
While you might be an old pro at pairing your basic ties with your solid-colored shirts, mixing and matching stripes, patterns and color works best if you follow a few simple rules.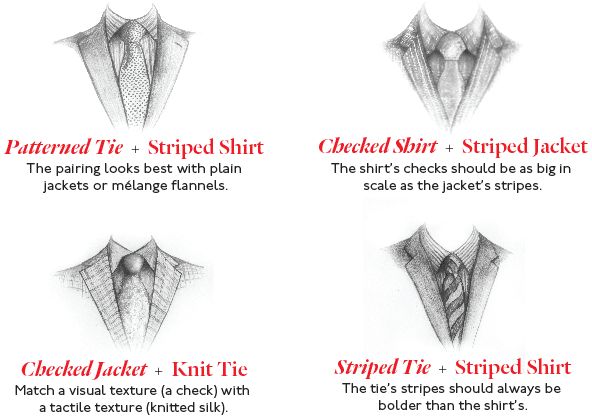 BECAUSE A MAN CANNOT SURVIVE
ON SOLID COLORS ALONE

Esquire Rule No. 78 A man whose belt is fastened on the last loop is a desperate and resourceless-looking man.